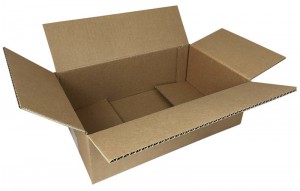 Custom boxes are the thing to go for if you are looking for a particular container with your design and print on it. They might be pricey, but they are worth it, especially when you see the quality and beauty of the boxes
There are several types of boxes to choose from, but your choice depends on your need. Boxes are made of different materials, from corrugated fiberboard to corrugated plastic, wood, and metal. For custom boxes, you get to choose the equipment you want and the type of packaging you require, and the manufacturer would create them according to your specifications.
The most common types of boxes are the slotted packaging and the folding cartons.These two categories so come in many shapes and sizes, and you can decide what shape and size you want.
Slotted Boxes
These cartons are mainly used for transporting and storing big items or large amounts of items, like books. Slotted boxes are the most common type of big, brown box you see around, and these also have types, such as:
Regular Slotted Boxes – these cartons are the most common type of box around, used in homes, storage areas, offices and the like. Regular slotted cartons have four flaps at the top and the bottom, the bottom flaps which can be glued or taped up after you have packed the carton.
Half Slotted Boxes – close twin of the regular slotted box, the only difference is that the half slotted box has no flaps at the top: it is open-ended. This box is mainly used as a cover, or for temporary storage.
Double Cover Box – As the name implies, it has two covers: a lid at the top and a lid on the bottom. Perfect for packing items like fridges and ovens, the object is placed on the lower cover, them the middle section is slid over it, to be closed by the top lid.
Folding Boxes:
These are usually made of paperboard, printed before folding, and sent flat to the packager, which folds them into their final shape as a container for a product.
Folding boxes are mostly used in the packaging industry, and you see them everywhere on store shelves or in offices. Examples of folding packaging are:
Candy Boxes – chocolate cartons.
Dairy Cartons
Juice Cartons
Cosmetic Boxes
Gift Boxes
Greeting Card Boxes
Office Supply Boxes – for annual reports, brochures.
There you have it, slotted and folding cartons. They are different from the size and usage, so be sure of you want when ordering a custom box.
My Box Printer is the leading brand in the designing, production, and printing of customizable packaging services and solutions, since 2010. At My Box Printer, we deliver businesses and consumers with customized printed packaging solutions. Please visit My Box Printer to grab your Custom box for personal and industrial use.
Slotted and Folding Custom Boxes: What You Should Know