Custom boxes are the boxes which are customized in some special way according to costumers.
There are various types of custom boxes. They vary in different sizes. Custom boxes also come with handles. They are multipurpose articles with a lot of benefits. These custom boxes with handles are great resources for the business: Some of them are:
Branding
Businesses can order custom boxes with handles according to their needs. These boxes are great exceptional items which can contain as much required information the brand as possible. Brands can modify the design of custom boxes with handles according to their customer needs. Brands can also include their necessary contact details on boxes which can make maximum promotion and customer reach. The contact details could brand name, marketing slogans etc.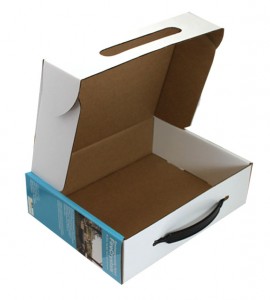 Better Marketing Leads to more sales:
With branding, better marketing can be done which could to lead more sales. These products can better marketed for enhancing customer value. Costumers want to buy brand items. The designing and packaging matters the most. The color combination blended with accurate contact details crafted in such way to gain maximum costumer attention. Traditional marketing and e-marketing can be done in order to boost brand value which also leads to more sales.
Better Promotion:
Custom boxes with handles are great source for better promotion. Branding combined with marketing efforts
could lead to more promotion which can be great way for sales. Better products are always recommended for the customers to their friends, colleagues etc
Box Handles – Brand Marketing