Gifts are an important part of our lives. Its some special kind of item which bring happiness and delight. Gifts are also needed to be packed in some special kind of article which looks appealing. Gable boxes have specially designed for this purpose. They protect gift items from being ruined.  Gable boxes add extra value to the gift items when they are packed in gorgeous way.  Gables boxes are designed in order to look too attractive.  Custom Gable boxes should be kept at home. Some of them are as follows: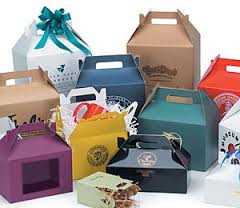 Wedding Events:
Custom Gable Boxes can be best given to the wedding events. Different colors of gable boxes can be given to the wedding couple.  Custom gable boxes with gifts adds extra color to wedding events.
Baby Birth:
Custom gable boxes can also be given on baby births. It is a very great occasion for someone to have children. There are multiple gifts with can be placed in custom gable boxes  Extra items like ribbons, bows and laces can also added to custom gable boxes for looking more appealing.
Festivals:
Custom Gable Boxes can be best given on different festivals like Christmas or New Year Parties. Festivals are the events on which gifts are shared on a huge basis.  Custom gables are highly decorated for these events.  These boxes are sold in a large number of events.  Ribbons with color combination specifying gifts' receiver name.  These boxes make events decorated in a magnificent way.
Gable Boxes – Advantages and Occasions: