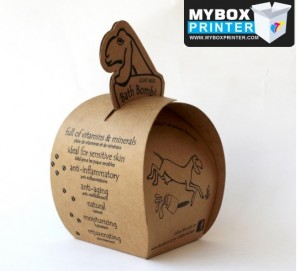 Custom shape soap boxes are great way to sell soaps effectively. Interesting shapes of box packaging for soap make the look of product interesting and grabs the eyes of customer right away! Imagine a flat regular soap box sitting on the shelf along with nice custom shape, custom printed soap box, which will be sold first? Of-course the one with beautiful packaging!
Custom Soap boxes plays an important role in the soap products sales process and should be used very effectively and intelligently. Complete research and analysis should be done before finalizing the packaging for your soap product.
Below are 4 important steps those should be taken very carefully to select proper and correct packaging for your soap products.
Ingredient Reflection
Buyers these days are very sensible and they just don't go by the brand name. They actually research over the internet before buying anything. Ingredients used in the beauty products these days are very important and everyone wants to use the product with all natural ingredients to benefit from the natural resources. No one wants to use the chemical or processed items on their face or body. Keeping that in mind, think of a packaging that best reflects your product manufacturing. If you are proud of the way your soap is made out of all natural ingredients then you should show this to your buyers and the best way to exhibit this is the packaging. As packaging is the first thing that customers see. If your Soap is made out of all natural Goat Milk then you should go with the packaging that reflect the goat milk in best possible way. In the picture above, a bath bomb packaging is designed with goat head at the top and with all 100% natural Kraft card stock. This soap packaging exhibits the product nature inside with best possible visual effects.
Interesting for Viewers
Go for the interesting look of packaging. Think out of the box and go for the unique and creative ideas for your packaging. There are tones of products in the market and with growing competition, its necessary to invest in the unique product packaging to benefit increased sales. Make sure, the custom printed soap boxes for your soap products are unique and attractive at the same time.
Re-Usable Nature
People love items those are re-usable. Select the packaging for your soap products that can be re-used. I've seen many custom soap boxes solutions and like the best that is beautiful and can be re-used at the same time. The re-usable soap packaging is very handy because customers can use it for other items or can use just for a show piece as well!
Strong & Best Fit
Make sure the packaging selected for soap products is strong enough to withhold beat-up during shelf placement and is best fit for your soap products. People hate miss-fits! Make sure the custom soap boxes selected for your soap products are perfect and tight fit. The best way for snugly fitting is to provide your soap product to the packaging company for sizing!
4 Tips for Selecting Best Packaging for Your Soap Products