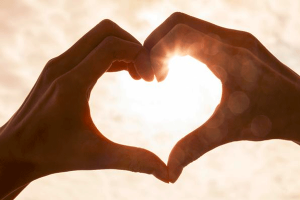 First thing to understand is "Marketing"
Marketing is the process of planning and executing the conception, pricing, promotion, and distribution of ideas, goods, services to create exchanges that satisfy individual and organizational goals.
If you want your customer to start marketing for you then you should focus on your inbound marketing skill. Today, the goal of marketing needs to be to "get found" by customers when they are looking, not "get in their face" when they are not looking. The inbound marketing is an approach that marketer use to attract the individual and make them their long lasting customers. Basically the inbound marketing is like dating to build trust in the relationship through knowledge and spending time together. Educating your customers and fans online, and helping them solve problems, is more important now than ever. Using inbound marketing can turn strangers into customers and promoters of your business.
Here are some of tips for letting your customers to start marketing for you;
Have a tip, educational offer, or other helpful content always ready to give to the prospect.
Be a sales educator. The prospect should walk away having learned something from you, no matter the outcome of the call.
Strive to become a trusted adviser. People generally buy from people they like and trust.
From the moment you start speaking, the way you articulate information needs to resonate with your prospect.
If you want to have your customers to start marketing then you should focus on the following areas;
Bring exciting deals on your products
Give consistent quality
Have lower prices than your competitors
Solve the potential problems of your customers
Provide quality service.
Bring exciting deals on your products
You can market your product by your customers by offering exciting deals on your products. These deals would create an edge over your competitors and your product would be able to rile in the market.
Give consistence quality
By providing a consistence quality over the period of time your potential customers would be spreading the news about your product and you will be getting the desired marketing you want and your product will be ruling the market.
Have lower prices than your customers
If you are having low prices than your competitors then this news would spread as fire in the forest. This can be done by your potential customers you just have to offer them these attracting prices then all can do by your customers. They will spread the like you never would have imagine using their social media platform.
Solve the potential problem of your customers
If you are very much efficient in solving the customer's issues and dispute then you should be on favorite list. By making your way to their favorite brand they will discuss each and every product of your brand with keen interest and will tell others about it so that the word would be spread about your brand.
Provide Quality Service
Last but the not the last if you are offering the quality services that is helping your customers in each and every aspects then you would on their good books and this would help a lot to manage your relationship with your customers
Sharing is All about Caring : Let your customers start Marketing for you!!